JCROWS.COM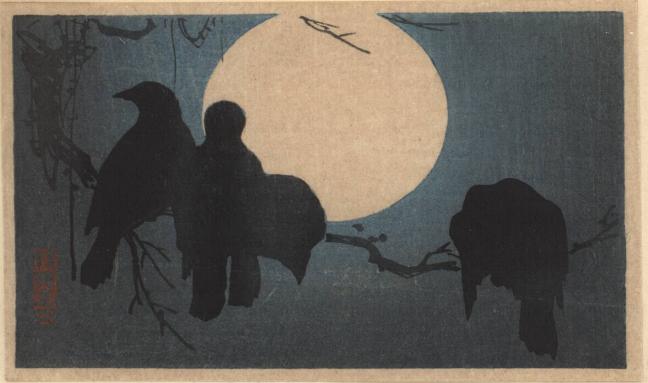 Crow Augury
Copyright © 1984, 1996 by William L. Cassidy. All rights reserved.
Tool Using Crows Give New Meaning to Term 'Bird Brained'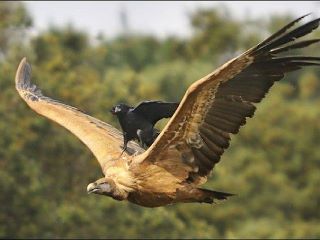 Digital Tibetan Buddhist Altar


J.CROW'S® Seal by Tashi Mannox
It is possible to foretell coming events through careful attention to the cries and behavior of crows. As we may see, the practice of divining from bird calls, properly called auspicy in the English language, appears to originate in China. Yet, as narrowly concerned with crows, it would seem the practice is an Indo-Tibetan invention with symbiotic relationship to Chinese methods.
The tradition with which I am most familiar comes to Tibet from India. The first written record of which I am aware is found in the middle sixth century, in the Brihat Samhita by Varahamihira. In the early ninth century we find a Sanskrit text entitled Kakajarita translated by the pandit Danacila into the Tibetan language as Bya-rog-gi skad brtag-par bya-ba, or "Investigating the Cries of Crows." Through incorporation of this translation into the Tibetan Tanjur, or Buddhist canon, crow auspicy became an established means of divination in Tibet.
Underlying Principles of Crow Augury
Divination through observation of crows in Tibetan tradition is founded on the following principles:
1. Crows are of varying distinction and intelligence, therefore notice must be taken of the varying classes of crows.
2. Crows respond to events with characteristic behavioral patterns, therefore by noting the character of the response one may learn the character of the event.
3. Crow behavior and response differs according to time of day.
4. The angle of direction between the observer and the crow has significance.
The general predictions governing crow calls are given as follows, categorized by the time of day and the direction in which the call is observed.
---
First Watch
6:00 am - 9:00 am
East: Wishes will be fulfilled
Southeast: An enemy will approach
South: A friend will visit
Southwest: Unexpected profit will accrue
West: Great wind will rise
Northwest: A stranger will appear
North: Scattered property will be found
Northeast: A woman will come
Zenith: A demon will appear
---
Second Watch
9:00 am - 12:00 pm
East Near relatives will come
South Flowers and areca-nuts obtained
Southwest Numerous offspring
West You will set out on a distant journey
Northwest One king replaced by another
North Good news will be received
Northeast Disorder breaks out
Zenith Fulfillment of your wishes
---
Third Watch
12:00 pm - 3:00 pm
East: You will obtain property
Southeast: A battle will arise
South: A storm will come
Southwest: An enemy will come
West: A woman will come
Northwest: A relative will come
North: A good friend will come
Northeast: A conflagration breaks out
Zenith: You will gain profit by being taken care of by the king
---
Fourth Watch
3:00 pm - 6:00 pm
East: Great fear predicted
Southeast: Great gain coming
South: A stranger will come
Southwest: A storm will rise in seven days
West: Rain and wind will come
Northwest: Scattered property found
North: A king will appear
Northeast: You will obtain rank
Zenith: Hunger predicted
---
Sunset
East An enemy appears on the road
Southeast A treasure will come to you
South You will die of disease
Southwest The wishes of one's heart fulfilled
West Relatives will come
Northwest Obtaining property predicted
North Homage will be done to the king
Zenith You will obtain advantage you hoped for
---
General Observations
Crow on right: good journey
Crow behind: you obtain siddhi
A crow flapping his wings, calls: great accident
Crow pulls human hair: death
Crow eats dirty food: food and drink about to come
Crow on thornbush: enemy
Crow on milksap tree: milkrice to you
Crow on withered tree: no food and drink
Crow on palace: excellent halting place
Crow on divan: enemy will come
Crow facing door: peril at frontier
Crow pulling dress: dress to you
Crow on skull: death
Crow with red thread on house: fire
---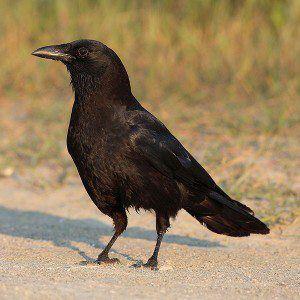 THE POWER OF CROW:
Symbol of Sacred Law, Change
Many cultures consider crows to be the keepers of the Sacred Law, for nothing escapes their keen sight. To have a Crow as a power animal is extremely powerful stuff. When we meditate on the crow and align with it, we are instilled with the wisdom to know ourselves beyond the limitations of one-dimensional thinking and laws. We are taught to appreciate the many dimensions of both reality and ourselves, and to learn to trust our intuition and personal integrity.
Crows often appear in groups, and though there seems to be no variation in their caw-ing to each other, each caw actually has a different meaning. Their complex vocabulary is one sign of their intelligence, and is also a sign of their significance as power animals. When a crow explores something new, others watch closely to see what happens and then learn from it. They often make great noise when hunters are around, warning deer and other birds. Crows recognise potential danger and hence always post lookouts when feeding. This is their most vulnerable time. This helps us understand that we must watch what we believe, to test our habitual ideas about reality against a more universal standard.
Without paying careful attention, we are unable to understand the language of crows, this signifies the fact that we can't always see beyond our own cultural limitations. These limitations include certain moral codes of right and wrong, along with 'rules' that accompany these codes.
Throughout history there have been many (unnecessary) conflicts and wars between humans due to differing moral and religious beliefs. To truly create a new age of love, peace and harmony it is of high importance for us to be able to transcend our particular cultural limitations and to hold in our hearts and souls what we share as spiritual beings in human form. We are all connected, infinitely and composed of the same 'stuff'. We need to realise that hurting others only hurts ourselves. Crow is the bird which represents this transcendence.
Crow can also teach us to be mindful about judging people automatically. Be mindful of your opinions and actions. You need to walk your talk, to speak your truth and to know your life's mission. Again, trust your intuition and personal integrity, to create your own standards, whether or not they match those of the world around you. Be an individual, think for yourself, don't necessarily follow the crowd!
In the courting process the male crow's voice takes on a singing quality. This lets us see what the basis of sacred law is, unconditional love, the one unfailing principle by which we can test our own principles.
Crow is an omen of change. Crows live in the void and have no sense of time, therefore being able to see past, present and future simultaneously. They unite both the light and the dark, both the inner and the outer. Crow is the totem of the Great Spirit and must be held with utmost respected. They are representations of creation and spiritual strength.
Crows are messengers, telling us about the creation and magic all around us, that is available to us just for the asking. Look for opportunities to bring into being the magic of life. The striking black colour of the crow represents the colour of creation. It is the womb out of which the new comes into existence. Black is the colour of the night, giving birth to the light of a new day.
Crows are sly and can be deceptive in their actions. They have been known to build false nests high in treetops to confuse predators. Their nests are built very high up, giving them the chance to watch everything that is going on around them.
As crows are adaptable to all environments and will eat almost anything, they can survive in almost any situation. Crow is surrounded by magic, unseen forces and spiritual strength. If crow enters your life, get out of your familiar nest, look beyond your present range of vision, listen to the message(s) in its caw and act accordingly.


By Ina Woolcott
— with Skyeyebear Mary Smith Surette.
A Crow Speaks
Crow Facts
Tool Using Crows Give New Meaning to Term 'Bird Brained'
Crow Divination-The Language of Ravens and Crows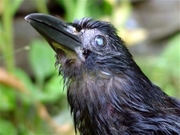 Crow, believed to be world's oldest dies at 59
________________________________


Ashes and Snow
___________________________________





"Tibetan incense, medicinal powder, and Tibetan 'precious pills' are in
great demand here," said one police officer who asked not to be named.
"People believe that it can prevent the virus. And SARS hasn't spread to Tibet."
Radio Free Asia-May 7, 2003
Essential Oils **Fragrance Oils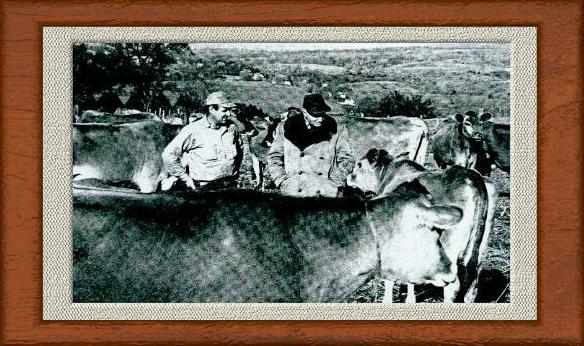 "If you care to go to school go to the honey bees, fowl, cats, dogs, goats, mink, calves, dairy cows, bulls and horses and allow
them to teach you their ways, you will gain an insight into physiological and biochemical medicine not to be learned from medical
books. Verified by observing results in animals, this medicine, which is passed from generation to generation by word of mouth
enables great numbers of Vermonters to continue carrying heavy daily work loads and to go on well past the Scriptural
three-score-and-ten years into good physical and mental vigor, good digestion, good eyesight and good hearing, avoiding senility
to the very end." Dr. D.C. Jarvis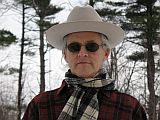 "You inquired, as I recall, whether one may permissibly manufacture sweet cider and then, after natural fermentation has occurred,
sell the finished product, without complying with the statutory provisions and local regulations governing the sale of alcoholic beverages."

The way a crow
Shook down on me
The dust of snow
From a hemlock tree
Has given my heart
A change of mood
And saved some part
Of a day I had rued.
Robert Frost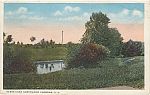 Scene Near Northwood Narrows, NH circa 1918
"Do not believe in anything simply because you have heard it. Do not believe in anything simply because it is spoken and rumored by many. Do not believe in anything simply because it is found written in your religious books. Do not believe in anything merely on the authority of your teachers and elders. Do not believe in traditions because they have been handed down for many generations. But after observation and analysis, when you find that anything agrees with reason and is conducive to the good and benefit of one and all, then accept it and live up to it."
Siddhartha Gautama Buddha